Mozilla – A Web Platform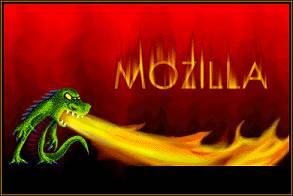 Allan Beaufour
Goal of This Presentation
The goal of this presentation is to give an overview of the Mozilla organization, its history, application, and (XML) technologies.
Allan Beaufour
Ms.C. from Univ. of Copenhagen, Denmark
Currently working for XYZ :)
W3C XForms working group member
Implementor of the XForms extension for Mozilla
(Danish and French citizen)
Language Problems?
¿Más despacio, por favor?
I also speak:

French
German (a little)
Spanish (very little)
Danish :-)
Presentation Overview
Mozilla: History and Product
Firefox: Status and Future
Firefox: XML Technologies
Extending Firefox
XULRunner
Part 1
Part 1
—
Mozilla: History and Product
Mozilla – History
1994: Netscape 1.0 is released
1998: Netscape releases source code as open source
1998: Mozilla Organization is founded
2002: Mozilla Suite 1.0 is released
2004: Firefox 1.0 is released
2005: Firefox 1.5 is released
2005: Mozilla Corporation is founded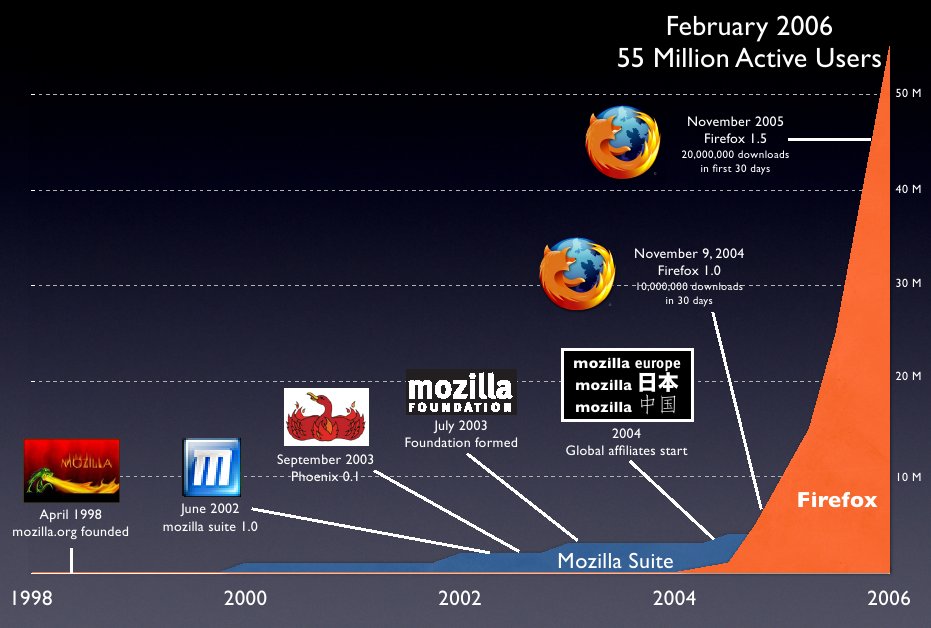 Mozilla – Current Status
Funding from members, business partners, and Mozilla Store
Around 50 employees
Mission: Promote choice and innovation on the Internet
Split into two companies: Non-profit Foundation and for-profit Corporation
www.mozilla-europe.org – European organization
Mozilla, Firefox, Gecko, ...
Mozilla was a browser suite
Mozilla is the organization behind it all
Firefox is one of the products
Gecko is the layout engine
Necko is the network library
SpiderMonkey is the JavaScript engine



Mozilla – Products
Mozilla Corp.

Firefox: Browser
Thunderbird: Email client

Mozilla Foundation

SeaMonkey: The "suite"
Bugzilla: Bug reporting system
Camino: Native Mac OS X browser
Minimo: Firefox for Windows Mobile
Sunbird: Calendar

Full force on Firefox now. IE7 is coming.
Part 2
Part 2
—
Firefox: Status and Future
Firefox – Current Status
Firefox 1.5 released November 29, 2005
1.5 million downloads first day
> 190 million downloads today
36+ languages
55 million users worldwide
Main platforms: Windows, GNU/Linux, Mac OS X
Other platforms: Windows Mobile, FreeBSD, OS/2, BeOS, and probably others
Firefox – usage
12% global usage
16% in the US
20% in Europe overall
35% in Slovenia
– on April 14th 2006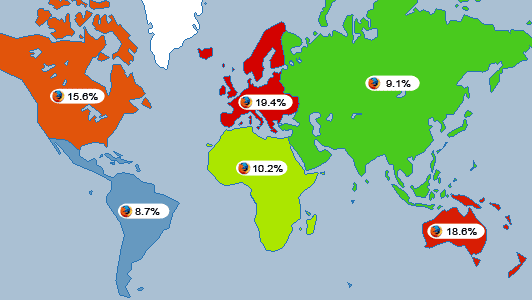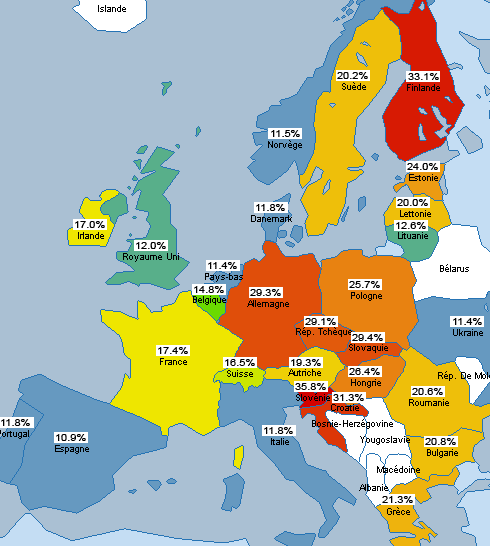 Gecko
Products are built on top of the Mozilla Framework
Gecko is the main part
Platform versioning is Gecko version
Gecko v1.8.0 is current version
Gecko v1.9 is next major version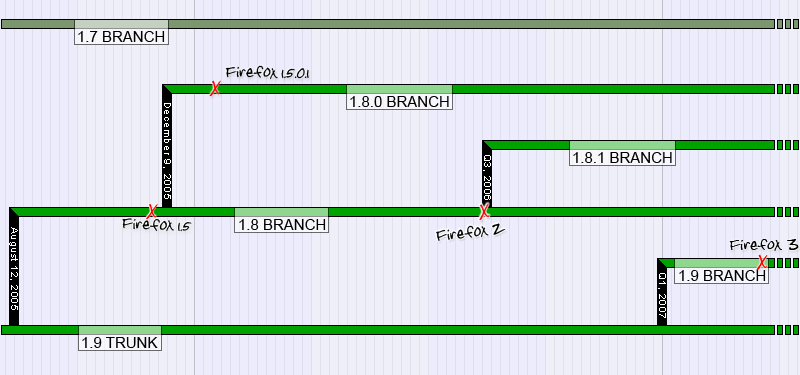 Firefox – Version 1.5
Very good support of open standards
Bitmap drawing: <canvas> element
Vector drawing: SVG (partly)
Live Bookmarks
Updated Popup-blocking
Automatic Update System
Still a small download (5 - 10 MB)
Firefox – Version 2
Gecko v1.8.1
No big backend changes
Improved feed handling
Session Saving
Search Engine UI rewrite
Inline speal-check
Anti-phising
Release: Alpha3 is out, final Q3 2006
Firefox – Version 3
Gecko v1.9
Graphics engine, hardware-accelerated graphics
Rewrite of layout code (fix ACID2 test, etc)
JavaScript 2
More "web apps" support
Improved XUL and XBL2...
Run on XULRunner...
Release: Some time next year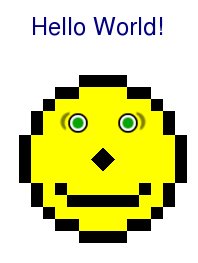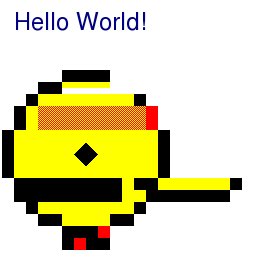 Developing Firefox
~70 full-time developers (my guess)
~350 active contributors (my guess)
all over the world
strong base in Mountain View, California
bugzilla.mozilla.org: ~1000 comments per day
> 320.000 "bugs" in the system
Part 3
Part 3
—
XML Technologies
XML Technologies
AJAX / XMLHttpRequest
XPath, XSL, XML Schema
XML Events, SVG, MathML ... and more!
XUL
Firefox, Thunderbird, etc. is built on XUL
(X)HTML is fine, but not designed for applications
A Mozilla "standard"
XML user interface language
"Normal" widget library: menu, text boxes, trees, etc.
Simple layout model: box model!
JavaScript for programmability
XBL
XML Binding language
Lets you define new elements with custom look and behavior
An XBL binding is just like a normal (HTML/SVG/...) element in the DOM
Really powerful mechanism to implement new "languages" and features
"Standards"

XBL – "de facto" Mozilla standard (implementation)
sXBL – W3C standard
XBL2 – Mozilla standard
XForms
Much more about this later... :)
Part 4
Part 4
—
Extending Firefox
Extensions in Firefox
Firefox itself is also quite extensible
Extensions plug into Firefox extending the UI, functionality, etc.
Extensions are written in JS and XUL, thus platform independent
Can also be written in C++ (like XForms)
Extension Extravaganza
1000+ extensions on addons.mozilla.org
Download agents, forecast viewing, social bookmarking, etc.
GreaseMonkey + Platypus
Extension that allows you to add "user scripts" to any web page
Customize looks
Customize behavior
Add functionality
Fix web site "bugs"
... and whatever you can think of ;-)


A Selection of Extensions
Extending Firefox – Core, challenges
Mozilla code base is big
Many people involved
C++ part is tricky
Bugzilla.mozilla.org takes some getting used to
Extending Firefox – Core, benefits
A real world used application
Possibility of implementing new standards
Many intelligent and interesting people involved
OSS in general

Fixing your own problems
Seeing how it actually is implemented
Get inspired / "steal" :)
Part 5
Part 5
—
XULRunner
XULRunner
Cross-platform Web Application Base
Includes a browser (Gecko)
Network library (Necko)
Database and filesystem access
All the other Web Technologies
User Interface (XUL)
XULRunner – Status
Current Status: A Developers Preview
Future base for Thunderbird and Firefox
Developer builds of XULRunner Firefox available
XULRunner – Applications
Songbird: Music Player
Chatzilla – IRC client
ZAP: A SIP client
WengoPhone: A VOIP/telephone client
Democracy: Internet TV
IBM AJAX Toolkit Framework
Not technically on XULRunner (yet)

NVU: HTML Editor
Flock: A new browser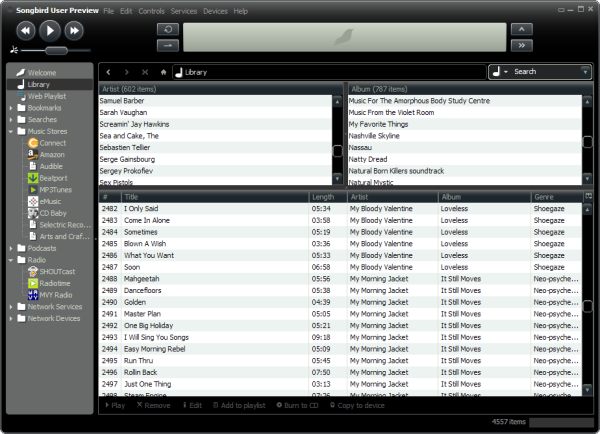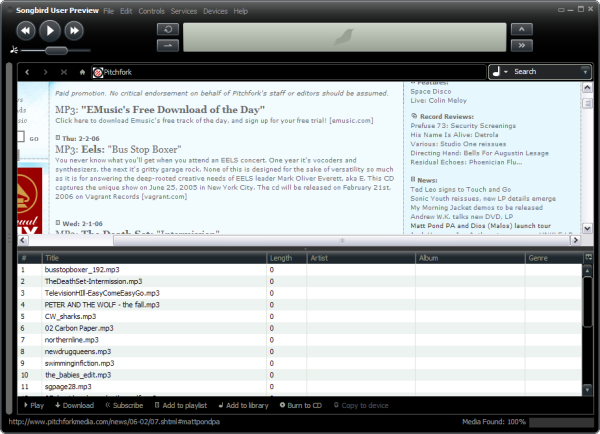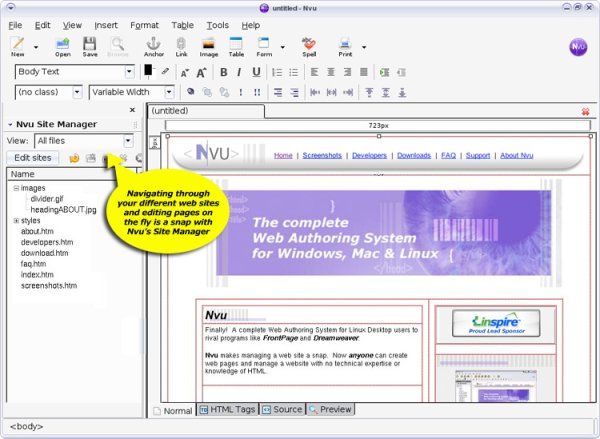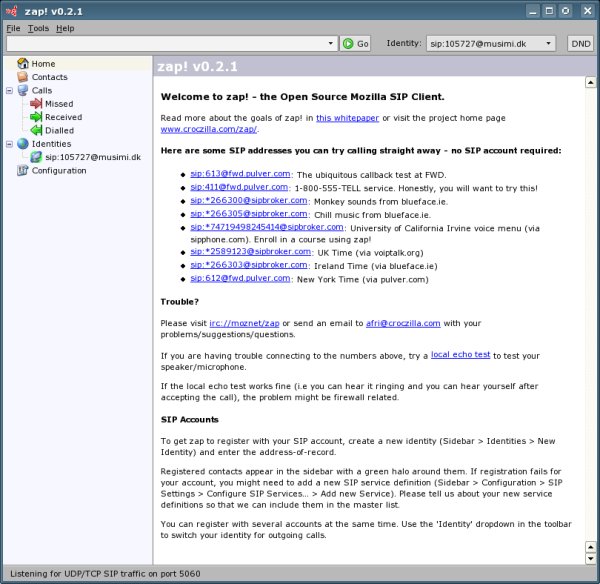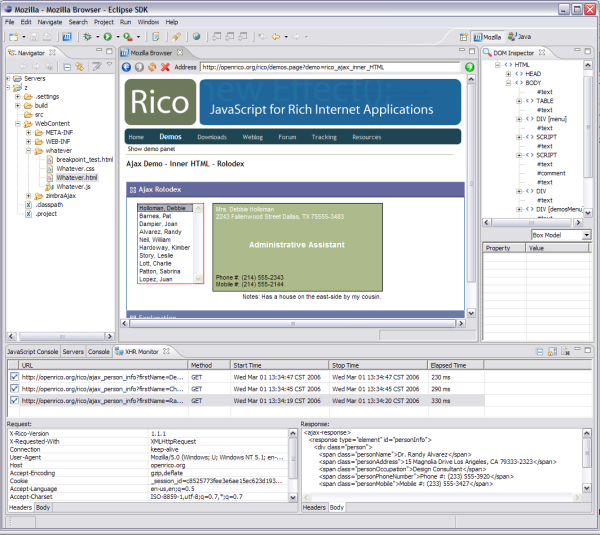 XULRunner – A Platform
Cross platform toolkit: file, network access, etc.
– or: a web virtual machine
GPL/LGPL
Supports most current web standards
XUL makes UI building easy
XBL makes it easy to create new XML languages
The End
The End
—
http://www.getfirefox.com/
More Information
(and of course: the entire presentation has been shown in Firefox)